"Amazon.com gets around 2 billion visits a month and eBay gets about 1 billion visits a month." — Similarweb
The eCommerce industry is climbing to new heights like never before! Most of us have done some online shopping on Amazon or eBay. The trend and shift in consumer behavior have opened the door to limitless possibilities and aspiring entrepreneurs. As a matter of fact, the new normal is eCommerce. 
This article will reveal the 5 main factors responsible for the vigorous growth in the eCommerce industry. 
A world of opportunities via our mobile phones. 
With nowadays technology, it's difficult to go somewhere without your mobile phone. Just sit back and imagine one day without it. It seems impossible, right! Ever wondered why? Half of your daily activities are linked with your phone ranging from waking up to the sound of your alarm up to posting your perfectly shaped latte art coffee on your Instagram story. 
The list goes on whether you are at work or at home. You might be using your phone to check your emails, or to communicate with your friends and family. Your heart might even skip a beat when you don't feel the touch of your phone in your pockets. Sounds familiar? Yes! You do know what we are talking about. 
According to some sources, 55% of mobile users admit they get anxious when they don't have their phone on them. There's even a name for the affliction — nomophobia, or "no mobile phone phobia.''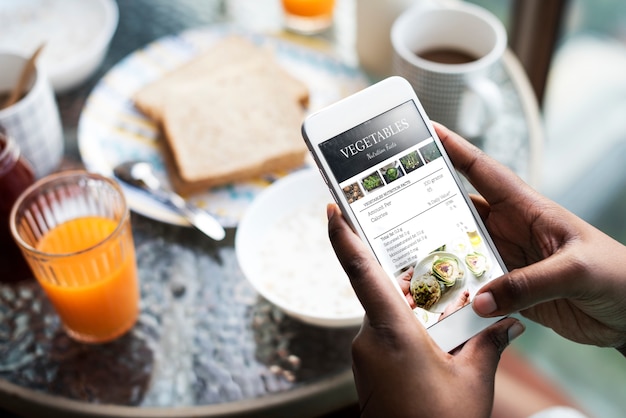 Now let's get to business and talk about the role of mobile phones in eCommerce. First of all let's talk about mobile commerce. 
Mobile commerce is the advancement in eCommerce. Mobile commerce is often known as a more convenient and easy way of conducting online shopping.
Facts state that 90% of consumers say they use multiple devices to complete daily tasks, while 40% say they use their mobile phones to conduct research before making a purchase.
Your mobile device offers options like location-based offerings, push notifications, one-touch shopping, saved social media log in, etc., which are the driving forces of mobile commerce. This is why most people would choose to shop online instead of spending their precious time, money, and efforts to go from outlet to outlet. Let's be honest, it is highly convenient to order a product/service from the tip of our fingertips to be delivered to our doorstep. 
Making 'convenience' a priority.
We all realised by now that eCommerce brings convenience to us shoppers. Wondering the operating times of shops is not really a matter of concern nowadays. Online shopping provides 24×7 accessibility to your favourite outlets, for the whole year, even during the public holidays. How amazing is that? Is it Christmas and you barely got time to head to the mall because of the crowd and the huge waiting lines? Not an issue because YOU can literally do your online shopping anytime and anywhere!
The shopper gets hundreds of options to choose from. In addition, you get to see the reviews of the products, compare prices, save your favourite items and decide on which offer has the best value. Moreover, payments are made securely without any hassle by using your credit/debit card, digital wallet, PayPal, etc.
Long story short, eCommerce has made shopping very effortless and we believe we should indulge and make the most of it. 
Lower operational costs
Paying your bills at the end of the month can sometimes be a hassle. Rent, electricity, salaries of several workers amongst others. Another reason why many businesses choose to go online is because of the low costs associated with it. 
Imagine not worrying about finding a space to rent or way better; not paying rent at all ! Being online will save you the enormous amount of renting an outlet one must pay to be on a lively street. To be online, all you will probably need to pay for is a website developer/company, the hosting and a little monthly maintenance fee to ensure everything is smooth as butter. You might not even need to employ workers to cater for the site as you can do so yourself from the comfort of your home/office.
Fun fact, you can always opt to work a 9-5 job and have an online business as a side hustle and get those additional bucks in. In simple words, an eCommerce website allows the business to engage in endless possibilities and explore new markets to increase sales and revenue.
A dash of personalized experience and benefits
Creating relationships matters today in the business world. We as consumers feel more at ease when we sense a personal connection with the seller right?  
Let's back up a little to our childhood days; our parents would take us to stores where they were familiar with the staff so that the whole party would be comfortable. It's basic human behaviour.
However, when it comes to online shopping, the buyer cannot really interact with the sellers behind a screen. 
Thus, online platforms have developed little tricks to shape a more personalized experience for their customers. For instance, many sites offer special discounts and rewards on your birthday or any other special occasion such as holidays close to the heart. This is their own way to make you feel valued!
How would you feel to know that the website gives you the option of translating the content to your native language or even allows you to change the currency to your chosen preference? This is another way of how online businesses carve their way to connect more to the audience; not to mention they make it easier for us to navigate through the site. 
Lessons we carry from 2020 
Consumer behaviour keeps on evolving, especially after the worldwide crisis of COVID-19. If you are an entrepreneur who is planning to launch an online business, now is the right time. If we take into consideration, how many businesses are switching online as their shops remained closed during months and months of lockdown? It is one of the main survival modes in this pandemic. 
Before starting your online project, research and understand what are the consumer needs, address their blurry points, then launch a business plan for your profitable eCommerce business!
If you think your products are a great hit and are the talk of the town, why not bring those experiences to people in a more convenient way? Time to adapt your business to the future and isn't it great on how much you'll be saving? 
Think and conquer what's ahead because we firmly believe in what a wise man once said : 
''If your business is not on the internet, then your business will be out of business''  – Bill Gates.
If you feel that you wanna make a change and dive into the new normal, drop us an email at [email protected] to see how we can help you bring your business online. You can also read our recent blog post ''Your guide to starting a successful E-Commerce business online'' for some further insight.